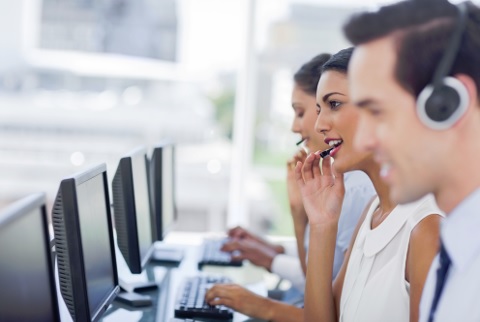 Every business would love to have more productive staff. Fortunately this is something that almost any company can achieve if it uses the right strategy and tools. Here are three ways that can help make your business more productive.
1 – Improve employee morale and satisfaction
Undoubtedly the most effective way to get your productivity out of your staff is to improve their morale and the amount of work satisfaction they get. When staff feel happy and that they are being treated with respect they are more likely to be motivated to do a great job to help the company succeed.
Improving employee morale does not have to mean giving a pay rise. Consider carrying out anonymous survey of staff to find out what needs to be improved to help them feel more motivated. This is often the smartest to do it as you are addressing the real concerns of staff rather than assuming what is best for them.
2 – Have dedicated call handling
Answering the phone is a part of almost every business. Whether you are providing customer service, taking orders, negotiating with suppliers or simply fielding new enquiries, your team may have to deal with a huge number of phone calls every day. But while this is an inevitable part of running any organisation, it can also be a huge drain on productivity.
This is especially true for small businesses – if you are a relatively small team of specialists, each member of staff will have important day-to-day roles to get on with. Having to constantly answer the phone can be at best a drain on resources, and at worst a waste of time.
That's why it can be a great idea to invest in call handling services. A professionally trained and highly experienced team can pick up all of your calls, dealing with any standard queries themselves, while taking a message or passing the call over to you, only if it is necessary. Many issues can be dealt with directly by the call staff so this can have the benefit of freeing up a significant amount of time for your staff.
3 – Trial flexible working
Another potential idea that you could implement into your business structure is flexible working. Standard shift patterns are becoming a thing of the past in many businesses, as employees prefer to structure their working day so that is more convenient for them. This has been shown to be an advantage for many companies.
Flexible working won't necessarily be a workable solution for every business and many owners and directors may be sceptical about whether it is right for their organisation. If this is the case for you it could be worth investigating the possibility of trying a flexible approach for a couple of months to see whether you see the benefits.