Founder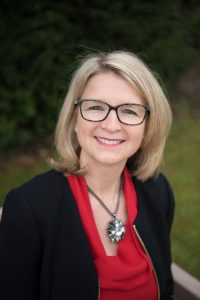 Claire Burroughs is the founder and Managing Director of Ansacom, the Tunbridge Wells based telephone answering and telemarketing business. Having worked in sales management in both the motor trade and international freight industries, Claire has the insight to understand that the key to success is through customer service.
Claire has built Ansacom over the past 16 years into an award winning operation that continues to grow. Throughout this process, Ansacom remains focused on providing a truly bespoke service to each and every client, so no matter what the requirement Ansacom is fully responsible for ensuring that business is never lost. Because of this approach, we have maintained long standing business relationships with a growing client list in a variety of sectors.
Team members are carefully selected to ensure that Ansacom provides the best service possible and in return, offers a great environment to work in.
We are very proud of the fact that our team members' stay with us longer than the industry average and that we have built a team capable of delivering award-winning customer service. It doesn't matter how large or small you are, Ansacom will help you run your business more efficiently and cost effectively.
Our Mission
Ansacom's mission is to continually provide an outstanding service to new and existing customers. We are here to make every single call count by providing an exceptional call experience to callers of all types.
Our formula for growth and success is our ability to consistently deliver the most professional service possible through fully trained and qualified staff. This ensures a truly effective partnership between our Company and our customers.
Our Vision
Ansacom's vision is to provide interactive communication solutions to new and existing clients ultimately, it's customers.
We continue to focus on service excellence with integrity, whilst developing our growth through future technology.
Lookers Group/Mercedes Benz
"It's important to answer calls efficiently, but for a prestige brand which prides itself on impeccable customer service like ours, it's key. That's why we choose Ansacom."
MSG Independent Financial Management
"Our main phone numbers are permanently diverted to Ansacom. The team there are able to field calls and either make appointments or pass the caller directly through to Martyn or myself , wherever we are. We both travel a lot, in the UK and abroad, and yet to our clients we are easily accessible at all times. Feedback has been very complimentary: the service is excellent and they fully believe that they are speaking to employees of MSG"