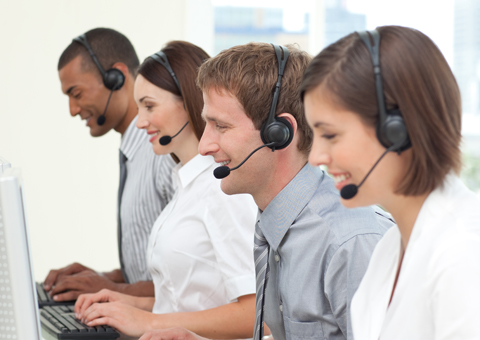 Businesses of all sizes make use of professional call handling – and small companies have a lot to gain from the range of services available. Whether you're a start-up that's looking to grow quickly or you just need an out-of-hours voicemail service, there are so many aspects that call handling can bring to your company. Here's how your small business could benefit.
Give time back to your staff
An often overlooked benefit of call handling services is the time that it gives back to your specialist members of staff. For smaller businesses with relatively few members of the team, the onus of managing client relationships, dealing with queries and even taking orders can fall on everyone, regardless of their natural skillset. Unfortunately this can mean many working hours are taken away from staff as they deal with these calls – that's time that would allow them to be far more productive if professional call handlers were able to deal with it.
Opportunity to grow quickly
One of the major benefits of call handling services for a small business is the scalability that it affords. One problem that a large number of businesses face is growth that is stunted because they aren't able to deal with the volume of enquiries. Out-sourcing your call handling can allow you to grow with the current levels of demand and more easily keep on top of everything.
Cost-effective specialist call handlers
Certain times of day are likely to be far busier than others. Peak times can be an issue for companies of any size as staff struggle to deal with enquires. Some see the solution as to hire specialist call handlers in house. However, this can create the opposite problem, where you are having to pay for this in-house staff member all day, when really you may only need them for specific times.
Call handling services can be a far more cost-effective solution as you only need to pay for calls taken. It also removes the need to provide space in an office for an additional staff member, which can be difficult if you're based in a small working environment.
A range of services to suit your business
Call handling services can provide you with a huge range of options to suit your business needs. Whether you simply want additional call answering to manage issues regarding overflow or you're in need of business voicemail, you can choose exactly what works for you.