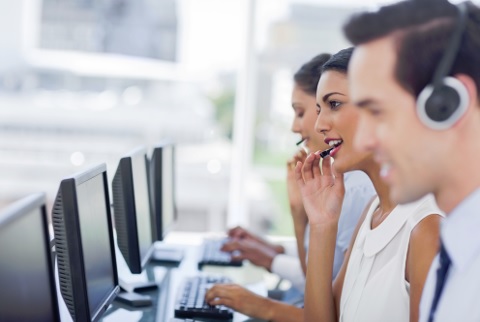 Outsourcing often has a bad name because it's considered to be something a business does to try to reduce costs. But outsourcing is actually a fantastic way to improve productivity, boost your profits and bring expertise to your business. Here are four things that your business should consider outsourcing.
Marketing
Marketing is a huge and complicated operation. For most businesses it's not just a case that you can simply place an advert in a newspaper or on TV and be done with it. Of course those options are still available, but just as important are the different facets of digital marketing. SEO, PPC and social media are all important marketing tools, so it's no longer the case that a small business can have one person who deals with 'marketing' because the subject is too broad. Instead, hiring an agency can provide you with external expertise in all the different fields.
Call Answering
Having an outside business deal with call handling for you can save your business time and money and support you in growth. If you're a small business it's often the case that every member of the team will be expected to deal with incoming calls, but this can take valuable time away from your staff and they generally aren't the best people to answer those calls. A call handling service will be able to field all of your calls, answering basic questions and passing on any important queries to you.
Payroll
One of the biggest drains on business time is having to deal with employee paperwork like payroll and taxes. It can be mundane but it's not something that you can ignore. Trying to do them yourself means you have to keep up with tax law and puts all the onus on you to get your taxes right or you'll be at risk of breaking the law. When you outsource your payroll you give that responsibility to professionals with a good understanding of the tax system. It also gives all that time you were having to spend on payroll back to you. Get in touch with an accountancy firm or a payroll specialist and you might be impressed by how much time they can save you.
IT
Do you currently use an in-house server for your IT services? Many businesses are choosing to make the switch over to cloud storage instead. Cloud IT services can give you far more flexibility and storage capacity, as well as meaning you don't have to deal with maintaining your own server or having to worry about backups. The cloud also has the advantage that you don't have to be in a physical location to access it – you can get entry from anywhere in the world.