Transforming Customer Service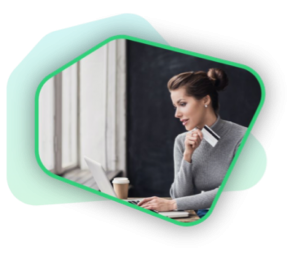 The New Generation of Live Chat
When customers call businesses
85% of customers are made to wait
67% of customers hang up
1 in 3 customers will walk away after a bad experience and never come back*
A managed chat service on your website will help you convert prospects and visitors into qualified leads.
It's highly likely that you or someone you know will have experienced the painful reality of trying to contact someone online using their 'live chat' facility.
Live Chat? That's an ironic name for chat that's anything but live.
Either you sit for an age while an inattentive member of the team notices you're online awaiting their 'instant' assistance OR you are greeted by a bot attempting to disguise itself as a human being sitting at head office, then answering your queries on a loop of closed questions forcing you either to email the helpdesk or give up completely.
Why invent a contact method that does not offer enough assistance to either the user OR the company it represents? You probably wonder: what's the point?
That was until now.
Here at Ansacom we have a revolutionary Live Chat system that incorporates the personalities of human beings with the artificial intelligence of the Sophisticated Automated Messaging system. We call it S.A.M.
Using a collaboration of both human and AI interaction we ensure that the Live Chats are just that: Live & Chatty.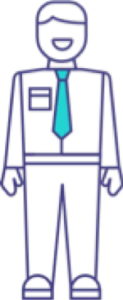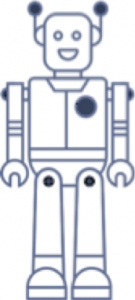 AI alone is not the solution.
Humans alone are not the solution.
Working together in a revolutionary way, we ensure complete customer satisfaction; speed of response coupled with unrivalled empathy. Our solution offers a live chat service combining the ever-learning knowledge database of A.I. with the operational intelligence and flexibility of human handlers.
We take time to understand your business and train your dedicated handlers to the standards you'd expect from your own employees.
We design the facility itself in your corporate colours, then operate it with our cutting-edge managed chat service. Our hybrid team is skilfully trained to welcome, qualify, converse, and bring the conversation to a close all with a satisfied user at the end of it. Once the conversation has ended, the Chat Transcript is forwarded to you instantly allowing for swift follow up actions completing the positive customer experience.
Ansacom is recognised as a leading answering and telemarketing service in the UK. Our team has been answering calls on behalf of our clients for over 15 years, and we understand that great customer service is key to success.
To find out more or to arrange a free demonstration please contact us on 01892 616322, via sales@ansacom.co.uk, or visit www.ansacom.co.uk and say hello to S.A.M.
*Sources: Forrester and PwC